Food Looby . . . Delivers anything!
Food Lobby application provides various delivery services, food delivery, groceries, pharmacy, or any purpose you need.. Food Lobby delivers all this and more!
Food Lobby application provides delivery service to all of its dear customers and seeks to provide service with the best quality and the best price! And a different experience that meets the aspirations of our customers.
Order anytime, anywhere with just couple of clicks
Restaurants
Ask any restaurant to notify on your mind.
Supermarkets
You can buy what you need from drivers by ordering.
Phramcy
Ask your pharmacy and pharmacist to deliver it to you at the best price.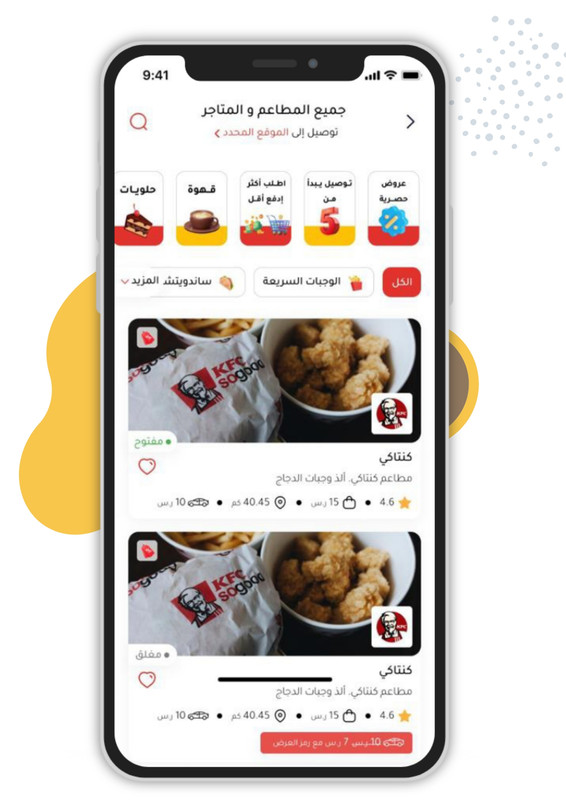 Delivery Service
Pamper yourself, order what you want and it will be delivered to you
You can order and choose the best food and desserts from a list that includes the best stores and restaurants, and pay in the way that suits you, whether it is cash or online, and your orders will be delivered to you while you are comfortable at home!
Marsool Food Lobby Service
Don't worry about Marsool Food Lobby's Service
Marsool Food Lobby is a service that makes your day easier and spares you the hassle of trips. Through it, you can order whatever you want, pharmacies, grocery items, electrical appliances, chargers, school supplies, and more! You only have to specify the store and the rest is on Marsool Food Lobby.

Subscription Service
Don't waste your time choosing lunch and follow up on its delivery
With the business lunch subscription service, we made it easier for you to work and provided you with the service of delivering business lunches throughout the month with the click of a button and ordering once through monthly and also weekly packages, and you will receive lunch every day at the same time to your office And with a selection of the best fast food restaurants, healthy, keto, and diet! You only have to specify your choices and appropriate times, and the rest is on Food Lobby.

Join as a partner
Our platform helps you open new sales channels through which you can receive more orders. Register your restaurant or store and reach more customers.

Be a courier
Invest your time, increase your income, and join the Food Lobby team.